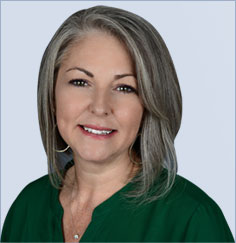 Sharon Eskridge
Owner/Broker-In-Charge
Office: 704.727.0595
Fax: 704.626.3423
Email: sharon@berkshiresignatureproperties.com
Sharon created this company after many years of working for and running not only the top real estate firms in the world but also she has had the honor of working with and managing some of the best realtors in the business.
Being an experienced Realtor and Broker-In-Charge and now as an owner of her own real estate firm, she continues to have your best interest at heart and because she loves what she does that not only comes through while she is assisting one of her own clients find a home, it also transcends in her training and teaching styles to her agents and colleagues.
"Creating this company for me was a dream come true. After many years of selling real estate myself, I was ready to set the standards that I wanted implemented. While having learned and been trained by the best corporate trainers in the business, I knew that it was time for me to put my own stamp down on the real estate industry." ~ Sharon Eskridge
---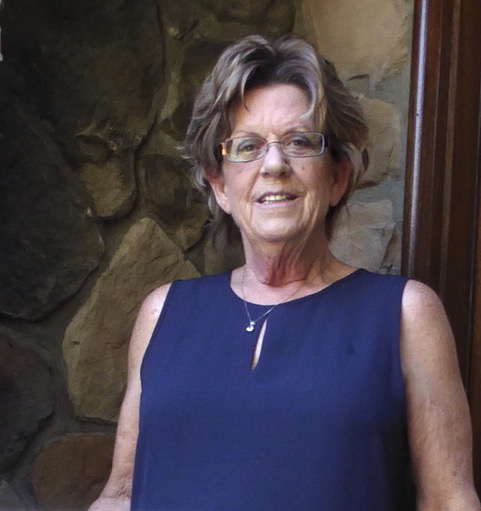 Debra Palazzolo
Broker/Realtor®
Mobile: 704.877.5776
Email: debra@berkshiresignatureproperties.com
Debra, was self-employed in California for over 35 yrs and as a result has extensive experience in public relations. She has always loved real estate and she enjoys helping people to not only sell their homes but also help them find their new dream home. She has years of experience with negotiating to get the best deals for all of her clients. Debra, is a member of the North Carolina Association of Realtors, Carolina Multiple Listing Service, Charlotte Regional Realtors Association
She and her family have been in the Mooresville area since 2005 and absolutely loves it. She has seen Charlotte and surrounding areas grow so much in the past few years. "It's a great place to live and raise a family."
"Whether you are Buying or Selling a home I look forward to helping you and your friends and family with all your Real Estate Needs." As a full-time Broker/Realtor, I always put my clients needs first."
---

Shelly Russ
Broker/Realtor®
Mobile: 704-662-5382

A licensed Real Estate Professional and North Carolina native, I have worked in the Charlotte, Lake Norman area since 2006. My unique ability to build relationships, communicate and listen to the individual needs of my clients gives me the ability to provide exceptional service.
Exceptional service includes working with the up most integrity and putting my clients first. This means honesty in all my dealings with others, making myself available, in-depth knowledge of market and community, effective negotiation skills and quality professional networking.
There is no such thing as "one stop shopping" in the experience of buying or selling a home. Working in the Lake Norman, Charlotte area since 2006, I offer a team of professionals to meet the needs of each individual client. My greatest asset is my commitment to educating my clients, communication and integrity. "Building relationships one transaction at a time".
---

Kathy Catalano
Broker/Realtor®
Mobile: 704-502-5004
Email: Kathy@BerkshireSignatureProperties.com
Kathy is a full time Realtor in the Lake Norman and Charlotte area since 1993. Serving the communities of Lake Norman (Huntersville, Cornelius, Davidson and Denver) as well as the Charlotte area. Love helping families relocate to such a beautiful area and making them feel like they have finally found Home! Be it finding your first home or the house of your dreams every Buyer or Seller will be important to me.
Kathy has been an Award Winning Real Estate Agent since 1993 and has lived in Cornelius for nearly 25 years. Kathy and her husband have four grown children and five grandchildren. In addition, she has been a small business owner with experience in retail consignment.
Experience Makes A Difference!
Get a positive, helpful partner for buying or selling a home:
Trusted resource for answers about the process. !
---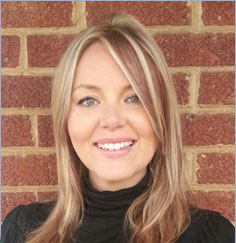 Madeline Elliott
Broker/Realtor®
Mobile: 704-516-5054
Email: Madeline@BerkshireSignatureProperties.com
Madeline, licensed since 2007, has worked in most fields of real estate including mixed use, commercial, development and now specializes in relocation and residential selling and buying. Since she knows the city like the back of her hand, she enjoys working with people who are new to Charlotte.
Madeline Elliott was born and raised in Charlotte. A true native to the city and surrounding areas, her love of real estate started at a very young age. Her parents invested in and flipped houses throughout her childhood, so you could say real estate is "in her blood." Now a proud mother, Madeline hopes to pass along the trade to her daughter as well.
You can be sure Madeline will treat you as family. Her number one priority is integrity, and she guarantees that the process of buying or selling your home will be better under her representation. She works hard for her clients, and is keen to understanding and implementing what is most important on a client to client basis.
In her free time, she enjoys teaching and practicing yoga, reading, traveling, and spending time with her daughter.
Please don't hesitate to get in touch!
---

Christine Giambattista
Broker/Realtor®
Mobile: 716-983-9097
Email: Christine@BerkshireSignatureProperties.com
Christine was born and raised in Pendleton, a small town just outside of Niagara Falls, NY. She graduated from the University at Buffalo with her Bachelors in Business Administration with a concentration in Human Resources. Throughout college Christine worked for Bank of America in their Collections/Foreclosure Department. It was an eye opening experience into the mortgage world. After graduation, she visited family in the Charlotte area where she immediately fell in love with the state and all it has to offer. As soon as she got home, she picked up and moved to Denver, North Carolina! Her first position in NC was for a law firm processing everything from Bankruptcy Proceedings to selling homes on the front steps of the court house. She became well versed in the mortgage world and enjoys the authenticity of it all. It came a point in her life where she decided she wanted to be on the positive, exciting side of the business and helping people find their dream homes. She takes pleasure in building a rapport with each and every client, allowing her to better understand their wants and needs on a more personal level. By thoroughly understanding her clients financial and personal needs, she is able to guide them to the best suited lender to assist them with the financial end of the process. Christine takes pride in working every deal as if it was her own and treating every client as if they were a family member. She works diligently making sure you have all the necessary information to make an intelligent and informed decision.
When Christine isn't working, she is working hard in the gym on personal fitness. Her fitness goals and achievements are something in which she takes great pride. Fitness is a common bond she shares with her finance Aaron. Also, together they share a passion for animal rescue and have rescued two adorable kittens last year. She has made a commitment to animal rescue and has specific goals for on-going food donations to animal shelters.
Christine's personal and business goals are what drives her to succeed in everything she does!
Motivated by the fear of being average!
---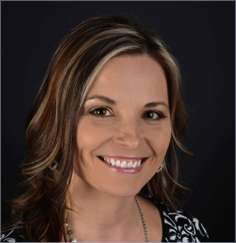 Lisa Sharp
Broker/Realtor®
Mobile: 704-530-6777
Email: lisa@berkshiresignatureproperties.com
Lisa was born and raised With over 10 years experience and numerous awards, including Charlotte Magazine's annual "5-Star Professional Award,"an honor received by only 5% of our area's agents, Lisa is a trusted resource when it comes to real estate matters, neighborhood home values, and related ancillary services.
Coming from a family of Realtors®, Lisa has witnessed first hand the commitment and dedication it takes to meet the varied needs of her clients. Her parents, both Realtors®, taught her what hard work and ethics in real estate really mean, going above and beyond what is expected, and doing what is right for a client, always! It is this, and her "out of the box" thinking, that Lisa will bring with her, addressing your goals, questions and concerns, when
partnering in selling, or buying your perfect home.
Lisa's experience, paired with her passion for helping others, has proven to be a successful combination in both life and career. From her community involvement, to rescuing and fostering animals, Lisa's heart reaches out when she sees others in need.
Her mission is simple— build relationships that last a lifetime! This philosophy has already proven to be golden as her clients' rave reviews confirm.
Licensed in North Carolina and South Carolina
Certified Military Residential Specialist (CMRS)
Member of National Association of Realtor® (NAR)
North Carolina Association of Realtors® (NCAR) Member
Charlotte Regional Realtor® Association (CRRA) Member