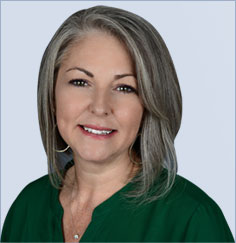 Sharon Eskridge
Owner/Broker-In-Charge
Office: 704.727.0595
Fax: 704.626.3423
Email: sharon@berkshiresignatureproperties.com
Sharon created this company after many years of working for and running not only the top real estate firms in the world but also she has had the honor of working with and managing some of the best realtors in the business.
Being an experienced Realtor and Broker-In-Charge and now as an owner of her own real estate firm, she continues to have your best interest at heart and because she loves what she does that not only comes through while she is assisting one of her own clients find a home, it also transcends in her training and teaching styles to her agents and colleagues.
"Creating this company for me was a dream come true. After many years of selling real estate myself, I was ready to set the standards that I wanted implemented. While having learned and been trained by the best corporate trainers in the business, I knew that it was time for me to put my own stamp down on the real estate industry." ~ Sharon Eskridge
---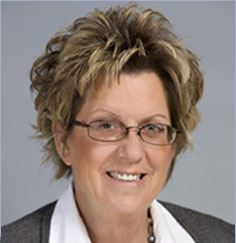 Debra Palazzolo
Broker/Realtor
Mobile: 704.877.5776
Email: debra@berkshiresignatureproperties.com
Debra, was self-employed in California for over 35 yrs and as a result has extensive experience in public relations. She has always loved real estate and she enjoys helping people to not only sell their homes but also help them find their new dream home. She has years of experience with negotiating to get the best deals for all of her clients. Debra, is a member of the North Carolina Association of Realtors, Carolina Multiple Listing Service, Charlotte Regional Realtors Association
She and her family have been in the Mooresville area since 2005 and absolutely loves it. She has seen Charlotte and surrounding areas grow so much in the past few years. "It's a great place to live and raise a family."
"Whether you are Buying or Selling a home I look forward to helping you and your friends and family with all your Real Estate Needs." As a full-time Broker/Realtor, I always put my clients needs first."
---

Kathy Catalano
Broker/Realtor®
Mobile: 704-502-5004
Email: Kathy@BerkshireSignatureProperties.com
Kathy is a full time Realtor in the Lake Norman and Charlotte area since 1993. Serving the communities of Lake Norman (Huntersville, Cornelius, Davidson and Denver) as well as the Charlotte area. Love helping families relocate to such a beautiful area and making them feel like they have finally found Home! Be it finding your first home or the house of your dreams every Buyer or Seller will be important to me.
Kathy has been an Award Winning Real Estate Agent since 1993 and has lived in Cornelius for nearly 25 years. Kathy and her husband have four grown children and five grandchildren. In addition, she has been a small business owner with experience in retail consignment.
Experience Makes A Difference!
Get a positive, helpful partner for buying or selling a home:
Trusted resource for answers about the process. !
---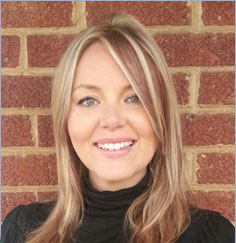 Madeline Elliott
Broker/Realtor®
Mobile: 704-516-5054
Email: Madeline@BerkshireSignatureProperties.com
Madeline, licensed since 2007, has worked in most fields of real estate including mixed use, commercial, development and now specializes in relocation and residential selling and buying. Since she knows the city like the back of her hand, she enjoys working with people who are new to Charlotte.
Madeline Elliott was born and raised in Charlotte. A true native to the city and surrounding areas, her love of real estate started at a very young age. Her parents invested in and flipped houses throughout her childhood, so you could say real estate is "in her blood." Now a proud mother, Madeline hopes to pass along the trade to her daughter as well.
You can be sure Madeline will treat you as family. Her number one priority is integrity, and she guarantees that the process of buying or selling your home will be better under her representation. She works hard for her clients, and is keen to understanding and implementing what is most important on a client to client basis.
In her free time, she enjoys teaching and practicing yoga, reading, traveling, and spending time with her daughter.
Please don't hesitate to get in touch!